Posts Tagged 'Richard Bowen'
Posted by Larry Doyle on July 14th, 2014 11:40 AM |
Running down the clock used to be a strategy employed by renowned North Carolina basketball coach Dean Smith to win many a game. College basketball ultimately employed a shot clock to keep the games going.
Perhaps the Department of Justice should also have some sort of effective 'shot clock' imposed upon it in certain circumstances. Why so?
Just look at the announcement today (July 14, 2014) that Citigroup is paying a $7 billion fine to settle an array of egregious practices involved in transactions the firm brought from 2003 to 2008.  The WSJ offers that AG Eric Holder will provide the following details: (more…)
Posted by Larry Doyle on September 23rd, 2013 10:02 AM |
I thank the many devoted readers of Sense on Cents who made sure I was aware of a riveting, must-read article in yesterday's New York Times written by Bill Cohan, a Wall Street-Washington critic without peer.
Cohan writes of the travails of Richard Bowen, former whistleblower at Citigroup, who ran headlong into the fortress manned by Robert Rubin and friends. Bowen was a Citi employee who blew the whistle regarding the preponderance of defective mortgages running through the Citi pipeline.
He brought the knowledge of this activity to the highest perch within the bank including the attention of Robert Rubin. How was he treated? With what most would define as 'the silent treatment.' Once silenced, he was then subsequently shown the door.
While Bowen was pushed out of Citigroup back in 2009, he has not been silenced since then.  (more…)
Posted by Larry Doyle on July 28th, 2011 7:31 AM |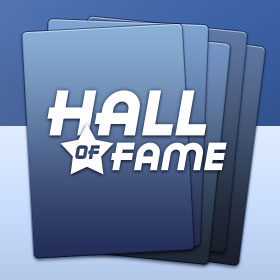 For those who love baseball, summer is not only a time for taking in a ballgame (like today's matinee at Fenway Park between our beloved 1st place Boston Red Sox and the Kansas City Royals) but also for paying a visit to the Hall of Fame.
Baseball fans of all ages love to make the pilgrimage to the hallowed hall in Cooperstown, New York.
Fans of Sense on Cents are well aware that yours truly has inducted worthy and deserving recipients into both wings of our own hall here over the course of the year. Just yesterday, I inducted Muddy Water's Carson Block into the Sense on Cents Hall of Fame.

While I take the boys to the ballpark, I hope readers, both new and old, may like to pay a visit to the Sense on Cents Halls of Fame and Shame a/o year end 2010.
I provided the following ceremonial tribute and induction at the end of last year.
Enjoy!! (more…)