Posts Tagged 'Department of Justice'
Posted by Larry Doyle on July 14th, 2014 11:40 AM |
Running down the clock used to be a strategy employed by renowned North Carolina basketball coach Dean Smith to win many a game. College basketball ultimately employed a shot clock to keep the games going.
Perhaps the Department of Justice should also have some sort of effective 'shot clock' imposed upon it in certain circumstances. Why so?
Just look at the announcement today (July 14, 2014) that Citigroup is paying a $7 billion fine to settle an array of egregious practices involved in transactions the firm brought from 2003 to 2008.  The WSJ offers that AG Eric Holder will provide the following details: (more…)
Posted by Larry Doyle on July 8th, 2014 9:00 AM |
Let's see here.
The public at large rails on those in Washington for going easy on our 'too big to fail' banks for a host of clearly criminal practices.
Uncle Sam — that is the SEC, other regulators, and ultimately the Department of Justice — try to talk tough and hit an array of institutions with sizable fines but little really changes.
The public continues to see through the facade and lets Uncle Sam know it.
The 'old man' decides he needs to really get tough and begins to mandate that institutions admit guilt as part of the settlement process. The first guilty party is Credit Suisse, then next up is BNP Paribas.
Now we awake this morning to see that Germany's second largest lender, Commerzbank, is likely next in the crosshairs. Do you detect a pattern here? Bloomberg provides further color in reporting: (more…)
Posted by Larry Doyle on March 12th, 2013 8:25 AM |
In December 2011, President Obama was interviewed on 60 Minutes and had the following exchange with CBS' Steve Kroft in regard to behaviors on Wall Street:
KROFT: One of the things that surprised me the most about this poll is that 42%, when asked who your policies favor the most, 42% said Wall Street. Only 35% said average Americans.

My suspicion is some of that may have to do with the fact that there's not been any prosecutions, criminal prosecutions, of people on Wall Street.

And that the civil charges that have been brought have often resulted in what many people think have been slap on the wrists, fines. "Cost of doing business," I think you called it in the Kansas speech. Are you disappointed by that? (more…)
Posted by Larry Doyle on April 5th, 2012 7:53 AM |
America only had to wait for a 60 Minutes expose and more than half a decade to witness our elected representatives pass a meaningful piece of legislation addressing insider trading on Capitol Hill. If those two basic facts do not speak volumes as to the quality of character of those governing our nation, then let's navigate further.
President Obama's signing of the STOCK Act outlawing insider trading in Washington is heralded as a major achievement. If that is the case, then we are holding the bar exceptionally low.
I will grant that our nation is better off having the STOCK Act than not, but let's hold the applause. As a further reminder that there are two sets of standards in our nation, let's review how 'justice' is defined within the realm of insider trading.  (more…)
Posted by Larry Doyle on May 17th, 2011 9:30 AM |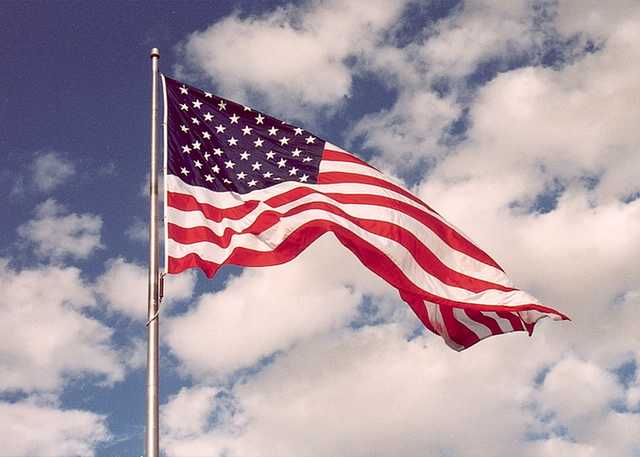 (This commentary is a little lengthy, but not overly so. I strongly encourage you to read and ponder the details embedded here as I firmly believe America's core principles of decency and justice are on the line. Let's stand up for America!!)
What would be the outcry in America if a foreign government or corporation knowingly and willingly abused the personal finances of multiple tens of thousands of our fellow citizens? Imagine if that entity were a large Chinese national bank or a Russian financial conglomerate? What if it were a division of an organization involved in illicit activities or even worse?
Do you think the United States government would intervene very aggressively on behalf of our fellow brethren? Might the media be up in arms with headline stories on a daily basis? Would the personal assaults precipitate an international trade embargo or a discontinuation of diplomatic relations? Does this sound like the stuff of a Harrison Ford virtuoso performance? Even better, this must be the plot to the next James Bond thriller, right?  (more…)