Posts Tagged 'RICO Act'
Posted by Larry Doyle on May 10th, 2012 5:32 AM |
A little over a year ago I became aware of robo-signing within the mortgage servicing industry and broached the topic that the activity likely rose to a level of racketeering. I aggressively questioned, Did Wall Street Violate the Racketeering Act?
Believing that the activity did likely rise to a level of racketeering, I recommended that attorneys general should pursue institutions involved in these fraudulent and abusive practices with a RICO action.
Well, it appears that somebody is now doing just that with specific focus on  activities that transpired at Bank of America and MERS (Mortgage Electronic Registration System). (more…)
Posted by Larry Doyle on March 13th, 2012 5:51 AM |
If the Wall Street mortgage settlement is supposed to define justice, then crime certainly does pay.
Having asked repeatedly in 2011 whether Wall Street mortgage servicing practices qualified as a racket and thus the charges filed should have been addressed as a RICO violation, yesterday we received our answer.
By any measure of 'sense on cents', the evidence provided screams of a RICO violation. The verdict delivered?  (more…)
Posted by Larry Doyle on February 12th, 2012 5:34 PM |
In a nation now all too familiar with a "too big to fail" banking system, a heavily manipulated and high frequency dominated equity market, and an incestuous financial regulatory system, we should not be surprised with a mortgage settlement that does little more than 'piss into the wind'.
Pardon my cynicism, but one does not need to look too deeply into the recently announced mortgage settlement to understand there is little in the way of meaningful justice embedded in this contrivance. (more…)
Posted by Larry Doyle on May 17th, 2011 9:30 AM |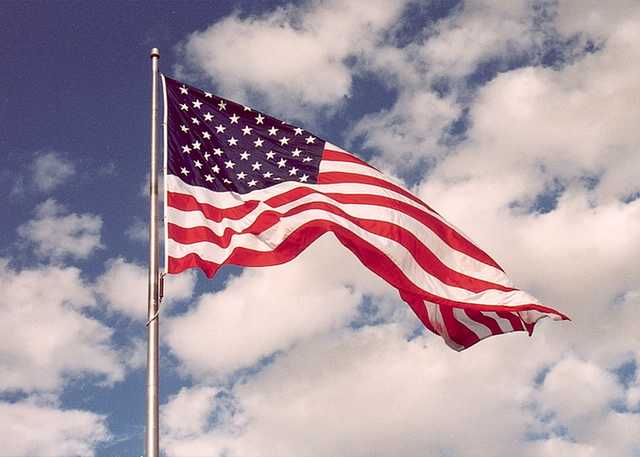 (This commentary is a little lengthy, but not overly so. I strongly encourage you to read and ponder the details embedded here as I firmly believe America's core principles of decency and justice are on the line. Let's stand up for America!!)
What would be the outcry in America if a foreign government or corporation knowingly and willingly abused the personal finances of multiple tens of thousands of our fellow citizens? Imagine if that entity were a large Chinese national bank or a Russian financial conglomerate? What if it were a division of an organization involved in illicit activities or even worse?
Do you think the United States government would intervene very aggressively on behalf of our fellow brethren? Might the media be up in arms with headline stories on a daily basis? Would the personal assaults precipitate an international trade embargo or a discontinuation of diplomatic relations? Does this sound like the stuff of a Harrison Ford virtuoso performance? Even better, this must be the plot to the next James Bond thriller, right?  (more…)
Posted by Larry Doyle on May 13th, 2011 8:58 AM |
(This is a long commentary, but if you have any interest whatsoever in Wall Street, our markets, our economy, and our national character it is a MUST READ. Rolling Stone's Matt Taibbi lays out in voluminous detail why I have aggressively questioned the validity of a self-regulatory model for Wall Street and whether under that construct Wall Street violated the Racketeering Act. Read it and weep. Then for our national interest, please share this with your friends and colleagues. I thank the loyal Sense on Cents supporter who brought this story to my attention. LD)
On March 2, 2010, I was invited on CNBC's Street Signs to discuss Goldman Sachs. I pulled no punches that day in cautioning people interested in Goldman Sachs that the greatest risk with Goldman was its' 'reputational risk'. For those who care to view that 4 minute Media Appearance on CNBC, my specific comments about GS' reputation come in at about the 3-minute mark.
Over the last fourteen plus months, the Dow Jones Industrial Average is higher by approximately 20% and Goldman Sachs' stock is lower by approximately 10%.  (more…)
Posted by Larry Doyle on April 18th, 2011 8:29 AM |
Is the need to repair the health of our financial system SO GREAT, that we should be willing to allow the basic rights of individuals and the laws of our land to be trampled and violated in the process? In my opinion, this very question is central to the rage that burns in so many hearts across our great land.
Bailing out banks may be anathema to those who love and cherish capitalism BUT not pursuing justice and real accountability for the transgressions of those individuals and those institutions central to our crisis is sickening. I believe it is inherently un-American to allow these transgressions to pass without proper prosecution. Which transgressions? (more…)