Posts Tagged 'Andrew Cuomo'
Posted by Larry Doyle on January 3rd, 2011 6:39 AM |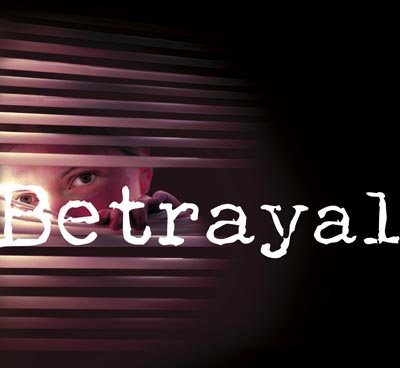 What is the single greatest issue facing our nation today?
Is there any doubt that the last two plus years have been some of the most challenging in our nation's history? Who is to say where we may be currently without the massive federal support of our markets and our economy? That said, what will be the long term costs of that aforementioned support? At the state level, many years–if not decades–of financial malfeasance have left future generations with bills of almost incomprehensible size.
While the size of the fiscal deficits at both the federal and state levels are astronomical, in my opinion, they are not the greatest problem facing our nation at this point. What is the greatest problem we face? (more…)
Posted by Larry Doyle on June 18th, 2010 11:06 AM |
The fight for justice for auction-rate securities investors has many rounds yet to go. I remain determined to fight, cover this story, and highlight the ongoing fraud and injustice perpetrated on ARS investors everywhere until the last punch has been thrown. On that note, let's get ready to rumble!
I received a recent message from an individual in Florida. The fact that the financial fraud in this specific case and the ARS market in totality remain largely unknown to the American public is an indictment of Wall Street, the financial industry at large, our financial regulators, the broad financial media, Congress, and ultimately our nation. Let's strap it back on, and go after those individuals and institutions in our country who have failed to protect our brothers and sisters who were defrauded in the distribution of ARS. (more…)
Posted by Larry Doyle on April 22nd, 2010 7:36 AM |
President Obama is coming to Wall Street today to 'talk tough' and show America who's the boss. If our President wants to truly gain any sort of credibility with the American public, he should immediately address the points I raised in a recent interview with Ilene from Phil's Stock World.
Regular readers of Sense on Cents will be familiar with these topics. I have recently provided all of this information and more to the appropriate senior level people within the SEC. Will it be fully and properly addressed? America wants answers.
This interview is rather extensive, but let's make sure President Obama knows some of the questions Americans really want answered. Mr. President, you have the bully pulpit. (more…)
Posted by Larry Doyle on March 8th, 2010 8:12 AM |
Investors defrauded in the distribution of auction-rate securities deserve a voice. Sense on Cents is happy to provide it. Aside from feeling screwed by Wall Street banks and money managers in the distribution of auction-rate securities as a cash surrogate, investors now feel increasingly incensed by the lack of support in the judicial system and in selected attorneys general offices in our country.
The latest AG to feel the wrath of ARS investors is New York AG Andrew Cuomo for his recent settlement with Oppenheimer Holdings. Rather than reading my opinion of Cuomo's settlement, let's listen to an investor (who remains nameless for obvious reasons). In my opinion, this individual's letter speaks volumes and echoes the sentiments of thousands of investors who continue to hold the $150 BILLION in frozen ARS. (more…)
Posted by Larry Doyle on March 3rd, 2010 5:15 PM |
How often do politicians declare victory while innocent victims remain baffled, bewildered, and befuddled as they hang onto the pangs of defeat? How often do politicians look to score political points while not delivering real progress let alone justice for those victimized by fraud? Regrettably, this dynamic plays out all too often.
I witness it in a letter sent today by an innocent investor victimized by the fraudulent distribution of auction-rate securities by Oppenheimer Holdings. This investor who remains nameless for obvious reasons shares his pain and anguish in a letter sent to New York Attorney General Andrew Cuomo's office.
Feel his pain and know that Cuomo's settlement and victory lap are not even a drop in the bucket of the remaining $150 billion frozen ARS market. Two years have passed since the ARS market froze. For many investors, their lives and well beings froze right along with it.
Who within our political circles, our financial regulatory framework, our media are truly willing to stand up for all these victims? (more…)
Posted by Larry Doyle on November 3rd, 2009 10:34 AM |
Fraudulent actions must have consequences.
How is it that with trillions in financial losses and a variety of financial frauds readily apparent, very few individuals have been held accountable? FL, a loyal reader of Sense on Cents, has banged this drum repeatedly.
Why hasn't this fraud been more aggressively combated? The influence of the banking lobby, primarily over the federal regulatory oversight of the financial industry.
What a shame. Are there some new sheriffs, those being state attorneys general, getting ready to ride into this mess? It would appear they are. I immediately thought of our friend FL upon reading The New York Times report, States Are Pondering Fraud Suits Against Banks.
The banking industry at large has worked in concert with its lobbyists and trade associations to keep regulators and law enforcement at bay. At the federal level, the banks have largely been successful. That success begs the question as to how deeply embedded the lobbyists are in the regulatory community. (more…)
Posted by Larry Doyle on October 13th, 2009 8:19 AM |
Are the powers that be at Bank of America wilting under political pressure to release the details of its merger with Merrill Lynch? In fact they are and in the process, the executives at Bank of America are agreeing to waive attorney-client privilege. What are the critical points which New York Attorney General Andrew Cuomo, the SEC, those in Congress, and especially Bank of America shareholders want to learn?
1. What did Bank of America know about the ongoing deteriorating financial position at Merrill Lynch?
2. What did Bank of America executives share with their board members about the billions in bonuses to be paid at Merrill?
3. Did Ken Lewis overplay his hand? Please reference my commentary from a few weeks ago, "Documents Indicate Ken Lewis Utilized the MAC To Shake Down Bernanke and Paulson."
The Wall Street Journal summarizes these topics this morning in writing, BofA to Hand Over Documents Related To Its Merrill Deal:
Mr. Cuomo's investigators, as well as Judge Rakoff, have said a fuller accounting of the events surrounding the deal is a prerequisite to any resolution of the probes. BofA is hoping releasing the privileged documents will satisfy those demands, according to people familiar with the matter.

BofA's move will likely reveal exactly what advice was provided by outside firms, according to people familiar with the matter. Those firms include Wachtell, Lipton Rosen & Katz, which represented BofA during the Merrill transaction and is a long and trusted adviser to the bank, as well as Merrill's counsel, Shearman & Sterling LLP.

It may also show conversations with ex-general counsels Timothy Mayopoulos and Brian Moynihan. Bank of America recently hired law firm Paul Weiss Rifkind Wharton & Garrison LLP to join Cleary Gottlieb Steen & Hamilton LLP in representing the bank in the various federal and state investigations surrounding the Merrill acquisition.

"This is going to get to the down-and-dirty question of what counsel did say and did not say, what counsel meant and did not mean," said James Cox, a law professor at Duke University.
Down and dirty? I love it. Get the extra large popcorn. This should be good.
LD