Posts Tagged 'finra liquidation of ars'
Posted by Larry Doyle on February 29th, 2012 6:27 AM |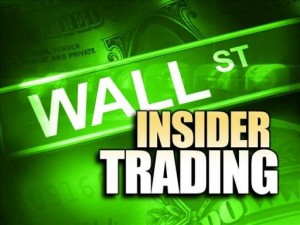 Michael Douglas? Have we gone totally soft?
Does America need to call on Michael Douglas, as the FBI recently did, to promote that "greed really is not good"?
Call me unimpressed.
Who would Sense on Cents like to see as the 2012 face to counteract insider trading activity on Wall Street? Not Michael Douglas, but more on this later.
There are many others to whom America might care to listen to understand basic virtues and values. That said, while many in America may be somewhat amused to see Douglas' face on the Wall Street Journal's front page, let's get a little more serious on this topic of insider trading.  (more…)
Posted by Larry Doyle on April 14th, 2011 5:48 PM |
New information would seem to implicate the Federal Reserve for violating the property rights of tens of thousands of investors holding auction-rate securities. Could this be true? Let's navigate.
I have been writing about the nightmare known as auction-rate securities since mid-January 2009. I often pause to reflect on ARS holders whom I have 'met' here at Sense on Cents but whom I will never truly know. I think of how their lives have been forever changed and negatively impacted from having been entangled in this ARS web. The pain shared in so many stories is very real.
I have also often thought that somebody or some institution within our government sacrificed the welfare (cash, mental, physical, emotional) of so many tens of thousands of individual ARS holders in order to help our large financial institutions. I shared that opinion in the midst of an interview with PBS last week. (The PBS documentary addressing the ARS travesty should run this summer.)
Today we learn that the Federal Reserve intervened in the midst of an SEC investigation of the ARS scandal in mid-2008 and 'slowed the horses.' (more…)
Posted by Larry Doyle on May 26th, 2010 9:14 AM |
Does anybody still read Time magazine?
I would expect that Time is likely now relegated to 9th grade Civics classrooms given the depth of reporting embodied in the recent cover article, The New Sheriffs of Wall Street.
If Time would like to be considered a serious publication, they should dig a little deeper prior to reporting this sort of powder puff commentary. Time rightfully does address the fact that Wall Street has been a bastion of male domination. Additionally, they pay proper respect to FDIC Chair Sheila Bair and Tarp watchdog and consumer advocate Elizabeth Warren, but they fall woefully short in their characterization and review of SEC Chair Mary Schapiro.
In this article, Schapiro would clearly like to portray herself as tough as nails on Wall Street while protecting the interests of investors. As Time highlights: (more…)
Posted by Larry Doyle on April 14th, 2010 2:34 PM |
President Obama wants input on the reform of the housing finance system. Given my career, I consider myself eminently qualified to give it to him. Despite this request, though, I still think he should focus on job creation (which he highlighted during his State of the Union address).
I welcome giving President Obama, Treasury Secretary Geithner, and the rest of the the White House economic team a very healthy dose of Sense on Cents. (My response is a little lengthy, but it is not everyday the President gives us this opportunity. Out of respect, I owe him my best effort.) I will let you know if they respond with anything more than a form letter, or if they do not respond at all. From the U.S. Treasury today:
Posted by Larry Doyle on February 12th, 2010 4:53 PM |
When in doubt, form a committee and have more meetings. This rope-a-dope style of leadership is all too prevalent in our nation. Why is it that the Wall Street-Washington incest can not be exposed for what it really is? When will somebody in our country display integrity and leadership while acknowledging the existence and stench of this incest?
Recall that the board of FINRA was meeting this past Wednesday to address allegations of misconduct by Mary Schapiro and other FINRA execs. Although the media has presented this meeting as merely addressing questions of excessive compensation for Ms. Schapiro and others, the allegations of misconduct made by attorneys for Amerivet Securities run far deeper than that.
These allegations address the following: (more…)
Posted by Larry Doyle on October 25th, 2009 1:44 PM |
Is the American public about to get a wider view into the relatively concealed world of Wall Street self-regulation? I believe so. The momentum towards real transparency is "heating up." How is the temperature rising in the kitchens of SEC chief Mary Schapiro and her former colleagues at the Wall Street self-regulatory organization FINRA?
The widely read and enormously respected financial periodical Barron's writes at length this weekend about a specific case which Sense on Cents has been addressing for the last few months. This case (Standard Investment Chartered v FINRA, NYSE Group, Mary Schapiro et al) is highlighted in Barron's reporting of Suit Puts SEC Chief on the Hot Seat:
Did Securities and Exchange Chairman Mary Schapiro, in her former role as head of the National Association of Securities Dealers, approve a misleading proxy that helped boost her pay and those of other NASD executives?
I highlighted the points raised in the Barron's article this past Thursday in writing "Nasdaq Sale: Why Would Schapiro and FINRA Execs Lie?"
I am heartened by Barron's reporting. Why? I have written extensively about Ms. Schapiro and FINRA over the last ten months. I have been asked by dozens upon dozens of readers and friends as to why the mainstream media has not focused more attention on topics and questions which strike me as having enormous importance.
I believe the issues embedded in the questions I have raised are potentially explosive in terms of their impact on the entire financial regulatory structure in our country. Given their explosive potential, I believe many media outlets have not wanted to address them for fear of running the wrath of the power structure on Wall Street. That said, heat and pressure appropriately applied typically produce results. I believe the Barron's article will go a very long way toward producing the much needed truth and transparency in our Wall Street regulatory structure. This development is outstanding. That said, the questions Ms. Schapiro and FINRA need to face go well beyond the topics addressed in the Barron's article.  What other questions must be fully addressed? I submit the following:
1. America deserves to know the full extent of FINRA's internal investment activities.  Did FINRA invest in Bernie Madoff as alleged in a lawsuit filed by Amerivet Securities v FINRA this past August? I submit from September 15th, 2009: "Attorney Claims Wall Street's Cop, FINRA, Invested in Madoff."
2. America deserves to know whether FINRA possessed material non-public information and utilized it in the liquidation of its own $647 million Auction-Rate Securities position in mid-2007. Those unaware should know that the ARS market was failing at the time. Additionally, federal judges have designated the sales and marketing of ARS as to have occurred in a fraudulent fashion. Thousands of investors with upwards of $160 BILLION in ARS remain unable to access their funds. FINRA was charged with protecting investors. They did anything but protect. I submit from May 21st, 2009: "U.S. Attorney and SEC Investigating Lehman's Auction Rate Securities Sales; They Should Also Investigate FINRA's."
If the specific case referenced by Barrons proceeds, Ms. Schapiro may very well have to recuse herself since the SEC, which she currently heads, would likely be involved in the investigation of FINRA, her former employer. As such, I repeat my question from a few months ago in regard to whether Ms. Schapiro would recuse herself. Her recusal would take real courage. I submit from June 4th, 2009: "How Courageous Is Mary Schapiro?"
If in the process of discovery and investigation Ms. Schapiro and her former FINRA colleagues are not cooperative in the public pursuit of truth and transparency, it may then very well be that President Obama and his financial advisers will be faced with an "Independent Investigation Required" much as I had written on April 21st , 2009 and repeated on May 21st, 2009 in writing "Mary Schapiro Still Not Being Questioned; Independent Investigation Still Required."
As the temperature rises in Ms. Schapiro's kitchen, Sense on Cents will continue to monitor developments very closely and continue to press for real transparency in the process.
LD
Posted by Larry Doyle on August 28th, 2009 9:19 AM |
Those who would betray the trust and integrity of a market and investment must be held to account.
Such is the current dynamic within Wall Street's greatest fraud that encompasses Auction-Rate Securities.
At times, I wonder if I focus too much on the ARS debacle. Then, when I read of the depths of despair experienced by ARS investors, both institutions and individuals, I personally seethe at the injustice of it all.
Bloomberg provides a wide ranging review of institutional investors who were defrauded by Wall Street in purchasing auction-rate securities. Bloomberg writes Wall Street Betrayal Seen in $4.8 Billion Company Debt Losses. The highlights in this article are almost too numerous to single out, but suffice it to say this fraud has likely touched almost every investor in either a direct or indirect fashion.
I am heartened that the fraud is finally receiving significant focus. That said, how will Wall Street be held accountable and how will investors be made whole? Let's address some specific details as highlighted by Bloomberg:
Bristol-Myers Squibb Co. the New York-based pharmaceutical company, took an 82 percent loss in 2008 when it sold a portion of its auction-rate debt with a $642 million face value.
The maker of Plavix, the world's second best-selling medicine behind Pfizer Inc.'s Lipitor, continues to hold $169 million worth of auction-rate bonds. It wrote them down by $75 million in the second quarter, according to regulatory filings.
An 82% loss on a supposed cash surrogate! A 44% writedown on cash! (more…)
Posted by Larry Doyle on June 10th, 2009 8:02 AM |
Why does a $190 million lawsuit receive scant coverage? Why does a $100 billion plus financial fraud pass below the radar screen?  With the exception of Bloomberg News, the scandal surrounding Auction Rate Securities receives very limited serious coverage.
Well, with figures the magnitude of those mentioned above, Sense on Cents is highly energized to publicize the scandal and the embedded conflicts in this fraud.
Bloomberg reports, Lehman Sued Over Conflict in Auction-Rate Securities:
June 9 (Bloomberg) — Lehman Brothers Holdings Inc. was sued by two companies seeking more than $190 million over claims the bankrupt investment bank misrepresented the risk of auction- rate securities and had a conflict of interest in their sale.

The complaints against Lehman Brothers, which filed the biggest bankruptcy in U.S. history last September, were filed in federal bankruptcy court in Manhattan. Ceradyne Inc. and Western Digital Corp. claim Lehman had a conflict of interest serving as underwriter and seller of the securities.

Lehman Brothers wrongly asserted that interest rates on the securities were set through a well-established market, and that they were tradable, liquid, short-term investments, according to the complaint.

"The reality, well known to Lehman Brothers Holdings Inc. but undisclosed to Western Digital Corp., was that, in fact, auction rate securities was not supported by a broad, fully- functioning market and therefore could be subject to failed auctions and illiquidity," according to the complaint.

The $330 billion auction-rate market collapsed in February, 2008, sparking a series of regulatory probes into how brokerages marketed the long-term securities. One year later investors were stuck with as much as $176 billion of the securities even after regulators have forced banks to buy back more than $50 billion of auction-rate debt that was marketed as safe, cash-like instruments.

Justice Department Probe

Last month, the Wall Street Journal, citing unnamed sources, reported that former Lehman executives have been questioned by U.S. Justice Department officials in an investigation of the company's auction-rate securities sales.

Ceradyne is a Costa Mesa, California-based maker of ceramic body armor for U.S. soldiers, and Western Digital Corp., based in Lake Forest, California, manufactures hard-disk drives.

Lehman spokeswoman Kimberly Macleod didn't immediately return a call seeking comment after business hours.

The case is In re Lehman Brothers Holdings Inc., 08-13555, U.S. Bankruptcy Court, Southern District of New York (Manhattan).
The key phrase in this story from my perspective is "conflict of interest."  The claimants are asserting that Lehman should have known and revealed the embedded risks in ARS and that they did not because they were benefitting both as issuer and underwriter.
Having written extensively about the ARS scandal here at Sense on Cents (newer readers can access all posts by writing Auction Rate Securities in the search window in the upper right hand corner of the home page), I would STRONGLY encourage Ceradyne Inc. and Western Digital Corp. to engage Finra in their suit. How so and why?
Would Finra need to be subpoenaed or merely interviewed? I am no lawyer so I will defer on that point.  That said, if Lehman were conflicted, I believe every ARS investor would benefit from knowing if Finra also had a conflict of interest in the ARS market.
Recall that Finra's  mission is to protect investors. Finra was an ARS investor itself, and liquidated $647 million in Auction Rate Securities in Spring 2007. Finra did not publicly apprise investors of the ARS meltdown until the market had totally frozen in February 2008. Shortly thereafter, Finra posted a warning on its website. Thanks for very little!!
From my ARS archives, please check out:  U.S. Attorney and SEC Investigating Lehman's Auction Rate Securities Sale; They Should Also Investigate Finra's.
$190 million lawsuit. $176 billion of ARS. That is "real" money and it spells one enormous conflict!!
LD