Unemployment Report August 5, 2011: Discouraging
Posted by Larry Doyle on August 5, 2011 9:13 AM |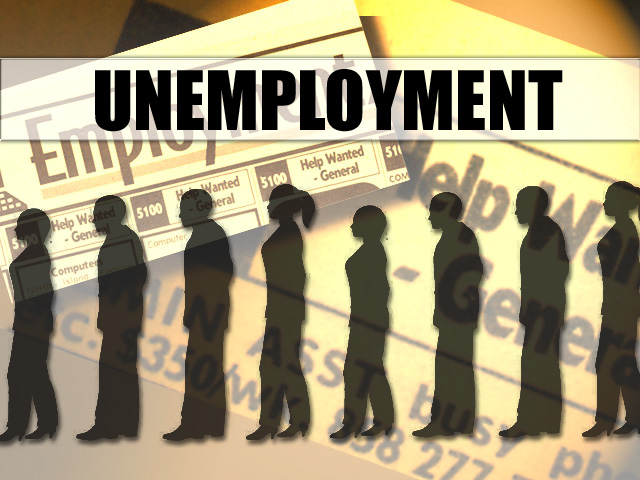 The big exhale you may have just heard emanating from Washington follows a slightly better than expected unemployment report this morning.
I am happy to hear that the report is slightly better than expected and will address the particulars momentarily. I caution people not to make too much of this report, though. Why?
While the report may have exceeded expectations, let's not lose sight of the fact that the expectations were not all that high at the outset.
Additionally, this report is backward looking. What have we seen and heard from a wide array of companies recently? Indications of further layoffs.
Those with a measure of 'sense on cents' do not take reports on face value. Let's dig a little deeper.
I will add my editorial comments to the Employment Situation provided by the Wall Street Journal,
The economy finally got a break with better-than-expected numbers in the July jobs report. Payroll jobs advanced 117, 000, following a revised 46,000 rise in June, and revised 53,000 in May. Analysts had projected a 75,000 gain.

Also, the May and June revisions were up net 56,000. Private sector growth was somewhat healthier as private nonfarm payrolls grew 154,000 in July, following an 80,000 rise in June and 99,000 increase in May. The median forecast was for a 108,000 boost for the latest month.
The non-farm payroll increase would have been even higher if not for the shutdown of the government in Minnesota during this reporting period. That shutdown cost 23k jobs.
The positive revisions are clearly also nice to see.
A rebound in the auto sector appears to be helping earnings. Wage growth picked up as average hourly earnings increased 0.4 percent, no change in June. The market forecast was for a 0.2 percent increase. The average workweek for all workers in July was unchanged at 34.3 hours and matched the market consensus.
The wage number is also a positive on its face although I am not so sure that wage growth is broad based. How do you feel about your wages relative to what you are spending at the pump and the market? Not exactly keeping pace.
From the household survey, the unemployment rate slipped to 9.1 percent from 9.2 percent in June. The July figure came in below expectations for 9.2 percent.
Another positive right? With better than expectations on the non-farm payroll and wages combined with a drop in the actual unemployment rate, did we just hit a triple?
Not so fast.
Let's peel the onion a little deeper and get a real assessment of the health of our labor situation. To do that, let's skip the verbiage provided by pundits and politicians and look at the hard numbers as provided in the Employment Situation Summary produced by the Bureau of Labor Statistics.
What do we learn? Are you sitting down?
The labor participation rate continues to decline. This measure of people who are either employed or actively looking for work declined last month from 64.1% to 63.9%. Why? People are so discouraged that they have given up looking for work.
Please scroll to the bottom of the report to which I linked. We witness that the number of discouraged workers rose from 982, 000 in June (822, ooo in May) to a whopping 1,119,000 last month.
We had an increase of 137,000 discouraged workers last month and 297,000 discouraged workers over the last two months.  Juxtapose those figures next to the increase in the non-farm payroll of 117,000 workers last month.
No, we did not hit a triple with this report. In fact, when we incorporate the discouraged workers into our review my 'sense on cents' indicates to me that our situation actually worsened.
The equity markets had a knee jerk positive reaction to the supposedly "better than expected" report BUT now the reality that our labor markets and economy overall continue to suffer from "walking pneumonia" is causing a retracement.
The major hurdles for our domestic and global economies are not going away anytime soon. I highlighted these hurdles in my end of day commentary yesterday, entitled What Caused the Market Meltdown?
I strongly encourage readers to review that commentary.
Navigate accordingly and embrace and spread the 'Sense on Cents'!!
Questions, comments, constructive criticisms encouraged and appreciated.
Larry Doyle
Seriously, isn't it time to  subscribe to all my work via e-mail, an RSS feed, on Twitter or Facebook.
Do your friends, family, and colleagues a favor and get them to do the same. Thanks!!
I have no affiliation or business interest with any entity referenced in this commentary. The opinions expressed are my own. I am a proponent of real transparency within our markets, our economy, and our political realm so that meaningful investor confidence and investor protection can be achieved.