Posts Tagged 'Sense on Cents Hall of Fame'
Posted by Larry Doyle on July 27th, 2011 8:46 AM |
With the United States on the precipice of having its AAA credit rating downgraded, there would clearly seem to be a new world order dawning.
Many investors have already shifted their portfolios to increase holdings in emerging markets. Which region has generated the greatest focus? Asia.
Many view Asia and specifically those nations running large fiscal surpluses as being best positioned to prosper and profit as we move further into this century. The Peoples Republic of China garners the greatest interest by many global investors based upon its size, scope, and power.
Well, not unlike those who went west here in America in the mid-1800s, those seeking riches over the Great Wall had best be very careful. Who can run some interference for us and help us navigate this corner of our global economic landscape? (more…)
Posted by Larry Doyle on July 2nd, 2011 10:16 AM |
What happened to America? How is it that we lost our way? Has the silent majority remained silent for too long? I believe it has.
"It's time to stand up" and speak out for the virtues upon which our great land was founded. Regrettably these virtues of truth, transparency, and integrity –and many more–have been eroded by interests not aligned with those of America's great but silent majority.
I for one have had enough of the bulls&%t that has brought our nation to its knees. I strongly believe many others who collectively define our nation's silent majority have had enough as well.
Let's take back our land. Let's reinvigorate our social fabric and elevate our prized virtues.
In this spirit, I welcome sharing my blog today with a singer/songwriter who gives voice and passion to a cause which I believe is resonating throughout our land.
I thank the regular reader of this blog who has brought this artist, Jordan Page, to my attention. I hope and believe you will be hearing more of Jordan in the months and years ahead. Who is Jordan Page?  (more…)
Posted by Larry Doyle on June 28th, 2011 9:52 AM |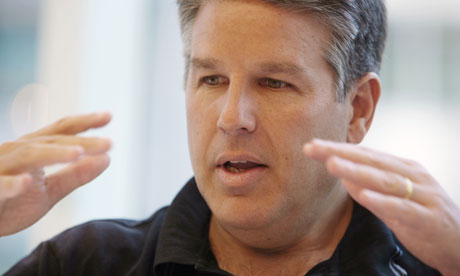 While America clearly needs real change in terms of how our financial and political systems operate and interact, regrettably we continue to suffer from the fact that, "the more things change, the more they truly stay the same."
We hear plenty from Tim Geithner, Mary Schapiro, and Jamie Dimon. We really need to hear more from Sheila Bair (highlighted this morning at Sense on Cents), Gary Aguirre, and Bill Cohan.
While regular readers of Sense on Cents may be familiar with Bair and Aguirre, Cohan has received less attention here. I will look to change that. (more…)
Posted by Larry Doyle on June 17th, 2011 6:46 AM |
"Good corporate governance is a system in which those who manage a company — that is, officers and directors — are effectively held accountable for their decisions and performance. But accountability is impossible without transparency."
Truer words were never spoken. The above statement very succinctly highlights a cornerstone principle of Sense on Cents. Whomever issued this proclamation would certainly seem to be a strong candidate for the Sense on Cents Hall of Fame. Regrettably not.
Our current SEC chair Mary Schapiro offered those pearls of wisdom in December 2009 and the Washington Post concluded its commentary SEC Tightens Rules On Investment Advisers, Corporate Transparency with that quote from Ms. Schapiro. If only Mary would practice what she preached.  (more…)
Posted by Larry Doyle on June 10th, 2011 9:36 AM |
There are few people in our nation today who are willing to stand up and call out both Wall Street and Washington. There are even fewer who have worked within these bastions of power and will subsequently make the hard calls while providing real 'sense on cents' in the process.
Yesterday I observed just such an individual. Who was it?
I had heard of Joe but never had the good fortune of listening to him speak. I will now look for him often. During an interview yesterday on Bloomberg, Joe was respectful but not bashful in taking on both Wall Street and Washington. How so? (more…)
Posted by Larry Doyle on June 9th, 2011 1:37 PM |
In one corner, we have Jamie Dimon who on behalf of his shareholders would seemingly like to maintain as much of the status quo for the powers that remain in the Wall Street oligopoly.
In another corner, we have Barack Obama grasping at straws that might breathe some lifeblood into the economy and support his prospects for reelection.
Who occupies the center of the ring and is neither compromised by the large money interests on Wall Street nor the pursuit of perpetuating a political career in Washington?
Sheila Bair.
The soon-to-retire head of the FDIC–she steps down in early July–provided perhaps her final dose of 'sense on cents' this morning. What did she have to say?  (more…)
Posted by Larry Doyle on January 6th, 2011 6:30 AM |
Without truth, can we ever determine right from wrong and good from bad?
Without transparency, can we ever get to the truth?
Without integrity, can those with ill gotten gains ever be prosecuted?
Without an undying and unbridled passion for truth, transparency, and integrity how can our nation thrive? I am deadly serious. We are nowhere close to thriving currently. (more…)
Posted by Larry Doyle on July 24th, 2010 3:50 PM |
"The only thing necessary for the triumph of evil is for good men to do nothing."
This quote is commonly attributed to Edmund Burke, an Irish statesman, author, orator, and political philosopher who lived in the 1700s. The depth of Burke's words continue to resonate today. In fact, I thought of his words of wisdom when reflecting on the latest episode in the ongoing saga surrounding the auction-rate securities travesty.
No doubt there remain many miles to go and mountains to climb before real justice and full compensation are afforded all those who were defrauded in the distribution of auction-rate securities. That said, this week brought a small victory for all ARS holders — and one individual specifically — as word broke that the state of Colorado has filed a complaint against E*Trade for improperly distributing auction-rate securities. (more…)