Posts Tagged 'Sense on Cents Hall of Fame'
Posted by Larry Doyle on November 6th, 2011 3:54 PM |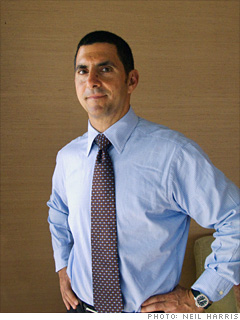 Mike Mayo is a highly regarded bank analyst on Wall Street. While Mike has had some outstanding calls over the course of his career, he is most widely regarded for 'taking the road less traveled' when it comes to speaking his mind and not merely serving as a shill for the institutions at which he has worked.
I write that not to denigrate those involved in research on Wall Street. Many research analysts on Wall Street are challenged to balance their career preservation interests against the desire of their employers to maximize revenues.
Mayo has uncannily distinguished himself for making hard calls which fly in the face of the institutional interest of the firms looking to gather client assets and sell investment products.  (more…)
Posted by Larry Doyle on October 16th, 2011 11:29 AM |
Mort Zuckerman is the Chairman of the Board of Boston Properties.  I have heard many a man in such a position equivocate when commenting on the economy, markets, and the political dynamic.
Equivocate? Yes, as in "talking one's position" or being excessively political. I certainly would not characterize Zuckerman in such a fashion.  (more…)
Posted by Larry Doyle on July 28th, 2011 7:31 AM |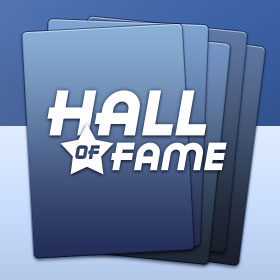 For those who love baseball, summer is not only a time for taking in a ballgame (like today's matinee at Fenway Park between our beloved 1st place Boston Red Sox and the Kansas City Royals) but also for paying a visit to the Hall of Fame.
Baseball fans of all ages love to make the pilgrimage to the hallowed hall in Cooperstown, New York.
Fans of Sense on Cents are well aware that yours truly has inducted worthy and deserving recipients into both wings of our own hall here over the course of the year. Just yesterday, I inducted Muddy Water's Carson Block into the Sense on Cents Hall of Fame.

While I take the boys to the ballpark, I hope readers, both new and old, may like to pay a visit to the Sense on Cents Halls of Fame and Shame a/o year end 2010.
I provided the following ceremonial tribute and induction at the end of last year.
Enjoy!! (more…)
Posted by Larry Doyle on July 27th, 2011 8:46 AM |
With the United States on the precipice of having its AAA credit rating downgraded, there would clearly seem to be a new world order dawning.
Many investors have already shifted their portfolios to increase holdings in emerging markets. Which region has generated the greatest focus? Asia.
Many view Asia and specifically those nations running large fiscal surpluses as being best positioned to prosper and profit as we move further into this century. The Peoples Republic of China garners the greatest interest by many global investors based upon its size, scope, and power.
Well, not unlike those who went west here in America in the mid-1800s, those seeking riches over the Great Wall had best be very careful. Who can run some interference for us and help us navigate this corner of our global economic landscape? (more…)
Posted by Larry Doyle on July 2nd, 2011 10:16 AM |
What happened to America? How is it that we lost our way? Has the silent majority remained silent for too long? I believe it has.
"It's time to stand up" and speak out for the virtues upon which our great land was founded. Regrettably these virtues of truth, transparency, and integrity –and many more–have been eroded by interests not aligned with those of America's great but silent majority.
I for one have had enough of the bulls&%t that has brought our nation to its knees. I strongly believe many others who collectively define our nation's silent majority have had enough as well.
Let's take back our land. Let's reinvigorate our social fabric and elevate our prized virtues.
In this spirit, I welcome sharing my blog today with a singer/songwriter who gives voice and passion to a cause which I believe is resonating throughout our land.
I thank the regular reader of this blog who has brought this artist, Jordan Page, to my attention. I hope and believe you will be hearing more of Jordan in the months and years ahead. Who is Jordan Page?  (more…)
Posted by Larry Doyle on June 28th, 2011 9:52 AM |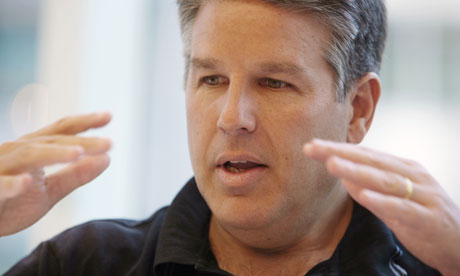 While America clearly needs real change in terms of how our financial and political systems operate and interact, regrettably we continue to suffer from the fact that, "the more things change, the more they truly stay the same."
We hear plenty from Tim Geithner, Mary Schapiro, and Jamie Dimon. We really need to hear more from Sheila Bair (highlighted this morning at Sense on Cents), Gary Aguirre, and Bill Cohan.
While regular readers of Sense on Cents may be familiar with Bair and Aguirre, Cohan has received less attention here. I will look to change that. (more…)
Posted by Larry Doyle on June 17th, 2011 6:46 AM |
"Good corporate governance is a system in which those who manage a company — that is, officers and directors — are effectively held accountable for their decisions and performance. But accountability is impossible without transparency."
Truer words were never spoken. The above statement very succinctly highlights a cornerstone principle of Sense on Cents. Whomever issued this proclamation would certainly seem to be a strong candidate for the Sense on Cents Hall of Fame. Regrettably not.
Our current SEC chair Mary Schapiro offered those pearls of wisdom in December 2009 and the Washington Post concluded its commentary SEC Tightens Rules On Investment Advisers, Corporate Transparency with that quote from Ms. Schapiro. If only Mary would practice what she preached.  (more…)
Posted by Larry Doyle on June 10th, 2011 9:36 AM |
There are few people in our nation today who are willing to stand up and call out both Wall Street and Washington. There are even fewer who have worked within these bastions of power and will subsequently make the hard calls while providing real 'sense on cents' in the process.
Yesterday I observed just such an individual. Who was it?
I had heard of Joe but never had the good fortune of listening to him speak. I will now look for him often. During an interview yesterday on Bloomberg, Joe was respectful but not bashful in taking on both Wall Street and Washington. How so? (more…)