Posts Tagged 'need for transparency on wall street'
Posted by Larry Doyle on March 18th, 2012 10:06 AM |
Former Goldman executive Greg Smith created quite a firestorm on Wall Street this week. Smith tarred and feathered his former firm for the manner in which they engage their clients.
While I believe Smith should have been more pointed in directing his fire, for those impugning Mr. Smith, including New York City Mayor Michael Bloomberg, I would offer that what Mr. Smith asserts is HIGHLY unlikely just a Goldman issue.
Why do you think JP Morgan's CEO and Morgan Stanley's CEO James Gorman informed their troops to hold their own fire in response to the bombshell launched by Mr. Smith?  (more…)
Posted by Larry Doyle on November 6th, 2011 3:54 PM |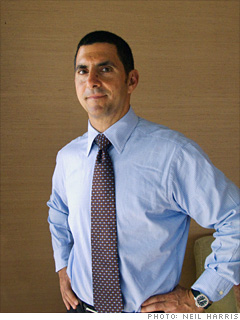 Mike Mayo is a highly regarded bank analyst on Wall Street. While Mike has had some outstanding calls over the course of his career, he is most widely regarded for 'taking the road less traveled' when it comes to speaking his mind and not merely serving as a shill for the institutions at which he has worked.
I write that not to denigrate those involved in research on Wall Street. Many research analysts on Wall Street are challenged to balance their career preservation interests against the desire of their employers to maximize revenues.
Mayo has uncannily distinguished himself for making hard calls which fly in the face of the institutional interest of the firms looking to gather client assets and sell investment products.  (more…)
Posted by Larry Doyle on June 23rd, 2011 8:32 AM |
You do not need to read Sense on Cents to know that Wall Street and America have problems. That said, the future of both the financial services industry and our nation are inextricably linked.
The innovative ideas which our nation must generate to drive future growth and employment require capital. Wall Street has that capital. In my opinion, Wall Street needs to seriously refine the use of its capital for its own benefit and that of our nation.
Can Wall Street adapt? Does Wall Street understand the errors of its ways? When might some real leaders on Wall Street call out for the industry to clean up its act? These questions can only be properly addressed in the future if there is an acknowledgment and understanding of where and when did Wall Street go wrong in the past. Let's navigate.