Archive for the 'Euro' Category
Posted by Larry Doyle on March 26th, 2013 7:51 AM |
With the news that the larger depositors (i.e, those accounts with greater than EU100,000) in Cypriot banks will bear the brunt of the burden of the bailout and bail-in, one would think this might incite fear and outrage amongst this crowd.
These depositors are being prepped to lose upwards of 40% of their holdings. Many of these depositors are known to be Russian businessmen.
Who knows what the future holds for the island nation of Cyprus, but if we were to believe some of what we read in the Financial Times this morning, the fear and angst expected within the Russian business community seems to be met with an amazing sense of equanimity. How so? (more…)
Posted by Larry Doyle on March 25th, 2013 11:59 AM |
News that Cyprus has negotiated a bailout of its banking system replete with massive haircuts for depositors with greater than EU100,000 and capital controls as well may have forestalled a meltdown within markets. Yet this small island nation faces a very uncertain economic future.
How might what unfolds there impact other nations in the EU if not elsewhere in the world as well? Will the bailout and associated bail-in of the Cypriot banking system ultimately be a deal which precipitates the departure of this nation from the Euro-zone?
Let's navigate and get an insider's perspective from Athanasios Orphanides, the former governor of the Central Bank of Cyprus, who was interviewed on Bloomberg Surveillance  this morning:  (more…)
Posted by Larry Doyle on May 22nd, 2012 5:47 AM |
I love listening to and reading the thoughts of well informed financial pros.
All eyes and ears are justifiably tuned in to developments in Greece, Spain, and throughout the EU. Will Greece leave the EU and precipitate runs on the bank in other European nations?  Let's navigate and get the insights from industry insider, Michael Platt of Bluecrest Capital Management.
Platt has received significant attention in the marketplace recently as one of the traders on the other side of JP Morgan's losing credit bet.  Having 'harpooned' JP Morgan's London whale, Platt offers a wealth of valued perspectives on developments in Europe and on the situation at JP Morgan. He was interviewed recently on Bloomberg.   (more…)
Posted by Larry Doyle on January 31st, 2012 6:37 AM |
You do not need me to tell you that it can get mighty cold in Germany during the winter months.
Don't you think many Germans would like a nice warm vacation in the Greek Isles when those winds are whipping through the cold, dark forests and industrial cities of Deutschland? Sounds nice, heh??
Think the Germans may bargain for discount vacations in Greece if not outright ownership of some prime beachfront real estate in the Greek Isles as potential compensation for bailing Greece out of its current fiscal mess?
I am speaking largely in jest…but not totally. Why so? Let's navigate.     (more…)
Posted by Larry Doyle on December 5th, 2011 6:44 PM |
Are we really supposed to believe the news released today that German Prime Minister Angela Merkel and French Prime Minister Nicolas Sarkozy favor a meaningful change in the Maastricht Treaty which serves as the basis for the European Union?
Seriously, how many times have we gone down this road hearing that the European heads of state and central bankers have struck a deal to save the EU and the euro?
Didn't we just hear news of that sort merely a month ago, and now once again all eyes and ears are on the next major European summit to be held later this week? In typical, political fashion, the markets and ministers are front running the summit in an attempt to convey an air of equanimity while pretending that they are about to pull the proverbial rabbit out of the hat.  (more…)
Posted by Larry Doyle on November 17th, 2011 10:36 AM |
What will be the end game for the European Union? Clearly the EU will not and cannot maintain the status quo.
With contagion clearly spreading throughout the EU and by extension the global economy, the stakes within the EU are raised almost on a daily basis. Where will this end up?
Who knows but what we do know is that the "road to perdition" or some form of "extended purgatory" will ultimately run not through Brussels, nor London, nor Paris, nor Athens, nor Rome but through the German capital of Berlin.
What are the Germans thinking? What might they have in store?  (more…)
Posted by Larry Doyle on May 10th, 2011 8:36 AM |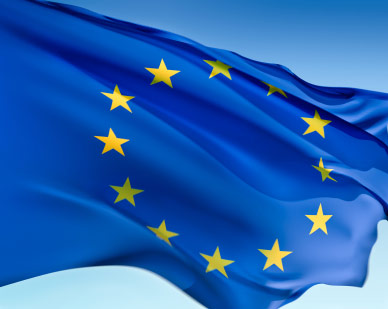 2011? 2012? 2013? 2015? 2020?
Who is willing to make book that the European Union as we know it will no longer exist within any of the time frames highlighted above? You think I'm reaching? I don't. Why? Let's navigate.
The core principle of the Prisoner's Dilemma promotes that individual economic entities will act in their own self interest at the expense of a collective interest. We witness this dilemma at work within many economic circles in the world today.
Why do individual economic units behave in such a fashion? Often a lack of trust and a true sense of partnership will compel one economic unit– be it a state, a nation, or a trade bloc– from fully cooperating and embracing its supposed partner. While this dilemma is causing real conflict and friction in many parts of the world today, I believe the dilemma is most troubling within the peripheral countries of EU. Why so?  (more…)