Archive for the 'IRAs' Category
Posted by Larry Doyle on November 28th, 2012 4:46 AM |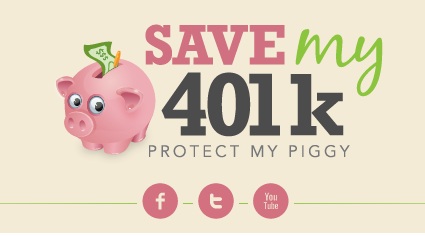 No single topic has received as much traffic here at Sense on Cents as commentaries I have run over the last few years regarding the potential takeover of or infringement upon our personal retirement accounts by Uncle Sam.
Well, with the fiscal cliff staring us right in the face and Uncle Sam increasingly squeezed for that do-re-mi, the Old Man would seem to have his eyes right back on those retirement accounts. How so? (more…)
Posted by Larry Doyle on April 24th, 2012 7:23 AM |
Those engaged in massive strategic maneuvers know all too well that progress is typically made not in one fell swoop but painstakingly inch by inch.
With deficits beyond the scope of imagination but oh so very real, I cautioned people to keep a watchful eye on Uncle Sam. Where might the old man go to beg, borrow, or steal money to fill that enormous fiscal hole? Your retirement accounts. I first broached this topic in early 2010 in writing, Blueprint for Government Takeover of IRAs and Will Uncle Sam Takeover Your IRA?.
Fast forward and we now witness rumblings around Washington that the drunken sailors disguised as our political leaders are discussing how to make a move on your retirement savings.  (more…)
Posted by Larry Doyle on February 19th, 2010 11:06 AM |
Is the launch of government sponsored annuities a precursor to the formal takeover of your retirement accounts by Uncle Sam?
The groundwork for this possibility is being laid by the powers that be in Washington. Will it come to fruition? Only time will tell, but did you think developments over the last 18 months would ever happen? While we can hope for the best, we should prepare for the worst — including the potential reality of having Uncle Sam take control of your retirement accounts. (more…)