Posts Tagged 'Bloomberg News'
Posted by Larry Doyle on July 15th, 2011 9:09 AM |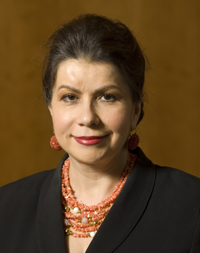 I love reading the work of intelligent economic 'giants' who both get it and eloquently share it.
On a daily basis we suffer from the charlatans roaming the halls of Capitol Hill to those occupying the offices of global media moguls.
Some of the individuals in Washington (hello Barack!!) may believe the public does not and can not understand the nuances of major economic issues. In the process, the clowns spew forth volumes of nonsense and bulls&*t which has suffocated the debate needed to restore some measure of integrity to our social fabric.
Let's turn off  the volume on the nonsense and embrace, elevate, and spread some truth and real wisdom.  (more…)
Posted by Larry Doyle on February 20th, 2010 11:58 AM |
The target on SEC Chair Mary Schapiro's back is getting larger and gaining more focus. How so?
The lead editorial in this weekend's edition of The Wall Street Journal goes after Schapiro hard in writing, Mary Schapiro's Say on Pay. While the editorial leads with the ongoing battle Schapiro and the SEC are having with Bank of America's lack of disclosure during its merger with Merrill Lynch, the Journal quickly turns the tables on Ms. Schapiro and addresses the lack of disclosure at Ms. Schapiro's former haunt, FINRA.
Come to papa.
Regular readers of Sense on Cents are well aware of how consistently and steadily I have been banging this FINRA drum. It is long past due that America is truly introduced to Wall Street's self-regulatory organization, the Financial Industry Regulatory Authority (FINRA). (more…)
Posted by Larry Doyle on March 27th, 2009 5:23 PM |
I will readily admit that my preferred source for market news is Bloomberg.  Having seen enough media outlets covering market activity, in my opinion, there really is no alternative to Bloomberg. Why? Literally every day I am learning and being introduced to new and useful information. The information emanates not only from those they interview, but often from their own in-house research and analysts.
To wit, I just caught a segment with Jonathan Weil, a Bloomberg reporter focused on corporate accounting. With 1st quarter earnings a few weeks away, Weil's insights are the stuff that stops you in your tracks. 
In short, Weil highlights how companies effectively massage their earnings and income statements. Massage? Where's Sarbanes-Oxley when you really need it to check the numbers?   (more…)
Posted by Larry Doyle on March 14th, 2009 6:00 PM |
David Darst may not be a household name for the general public, but for those involved in the world of finance he is held in very high regard. In fact, I think so highly of David that in the Sense on Cents Reading Room, I included his book:
The Complete Bond Book: A Guide to All Types of Fixed-Income Securities
by David Darst
– the Wall Street insider's Bible to all types of fixed income securities.
David was interviewed yesterday on Bloomberg News. He touches on issues I have recently addressed here at Sense on Cents. I appreciated his commentary on the fact that the equity market rally this week was a "psychological" bounce in the context of a bear market. I addressed the particulars of the current market psychology in my piece, Is the Market Oversold? UPDATE.

Darst also offers enlightening color on overall market outlook, inflation, and places to hide amidst this turmoil.  I know you will not be disappointed in viewing Morgan Stanley's Darst Sees Psychology Driving Stocks. It's a 5 minute clip from a man with a lifetime of experience!! I am happy to bring it to you as we collectively navigate the economic landscape.
LD

Posted by Larry Doyle on March 6th, 2009 5:36 PM |
In reading a fair amount of market analysis and listening to a number of policy wonks, it strikes me that more and more people feel the Obama administration is neither focused nor properly staffed. In Treasury, Secretary Geithner is largely working on his own!! What happens in situations like that?  Not surprisingly, Obama himself and his secretaries are not fully informed and say and do things haphazardly.
For those who are wondering what I am doing writing about politics while I navigate the economic landscape, well, risk comes in many shapes and sizes. The risk of an unfocused and thinly staffed administration is a huge risk. Let's review one specific company that was literally blindsided by the administration. 
The Student Loan Marketing Association was the largest provider of student loans in the country. This company, like every consumer finance company, has been very negatively effected by the shutdown of the asset-backed securitization market. That said, what the Obama administration's budget proposal did to current SLMA shareholders and bondholders is nothing short of devastating. (more…)
Posted by Larry Doyle on February 20th, 2009 5:20 PM |
While there is tremendous volatility in the markets and commensurate anxiety as a result, there were some major stories and developments that got less play but deserved more.
Allow me to expound. Robert Shiller, a highly distinguished Economics Professor at Yale Univeristy and co-designer of the Case-Shiller Home Price Index spoke this morning on Bloomberg News. Shiller is the preeminent expert on trends and developments in housing.   He made the following assessments:
1. Glad to see that Obama is making an effort to support housing but has serious concerns about the effort.
2. $75 billion allocated for loan modification is not nearly enough to make a truly meaningful impact. (remember there is another $200 billion allocated for Freddie and Fannie to refinance mortgages).
3. No plan or proposal for those holding Jumbo mortgages leaves a large part of the market without benefits. Those homes will likely hang over the market.
(more…)