Posts Tagged 'Carmen Reinhart'
Posted by Larry Doyle on July 15th, 2011 9:09 AM |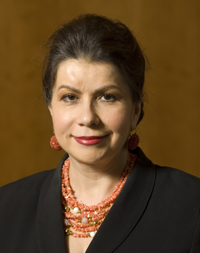 I love reading the work of intelligent economic 'giants' who both get it and eloquently share it.
On a daily basis we suffer from the charlatans roaming the halls of Capitol Hill to those occupying the offices of global media moguls.
Some of the individuals in Washington (hello Barack!!) may believe the public does not and can not understand the nuances of major economic issues. In the process, the clowns spew forth volumes of nonsense and bulls&*t which has suffocated the debate needed to restore some measure of integrity to our social fabric.
Let's turn off  the volume on the nonsense and embrace, elevate, and spread some truth and real wisdom.  (more…)
Posted by Larry Doyle on May 19th, 2010 8:57 AM |
Shock and awe? The trillion dollar bailout of the debt-ridden nations within the EU was supposed to backstop the Euro and put investors at ease. As of this juncture, the politicians and central bankers are likely the only individuals left shocked and awed.
Rather than writing checks and overpaying for debt, perhaps these politicos and their central banker friends should call on those who have studied global economic and financial crises. Like who? Harvard's Kenneth Rogoff, who pointedly details that the very structure of the EU-bailout will be insufficient in forestalling defaults within the EU. (more…)
Posted by Larry Doyle on January 4th, 2010 9:47 AM |
For those who missed last evening's No Quarter Radio's Sense on Cents with Larry Doyle Hall of Fame and Shame Induction, I am compelled to provide a recap and listing of all those honored or dishonored — depending on one's perspective. What was the measuring stick to make these assessments? Very simply, the pursuit and promotion of truth, transparency and integrity as we navigate the economic landscape.
Some names you will immediately recognize, others you may not. Additional information about these individuals can be found via the search window (located above the right sidebar) at Sense on Cents. The names appear in no specific order of priority or importance. With no further adieu . . .
Sense on Cents 2009 Hall of Shame Inductees
1. Bernie Madoff
2. Nicholas Cosmo: ran financial scam at Agape World
3. Tim Geithner: tax cheat amongst other things
4. Larry Summers: arrogant, condescending, and sleep deprived
5. Auction-Rate Securities dealers and managers, especially Oppenheimer Holdings, E-Trade, Schwab, Pimco, Van-Kampen, Blackrock
6. The Wall Street Journal
7. George Soros
8. Chris Dodd (D-CT): reasons too numerous to mention
9. The Board of FINRA
10. Franklin Raines and Leland Brendsel: former CEOs of Fannie and Freddie
11. Wall Street management, especially Lloyd Blankfein of Goldman Sachs
12. Frank Dipascali: a special place in hell for Madoff's CFO
13. Rahm Emanuel
14. Jimmy Cayne: CEO of Bear Stearns
15. Dick Fuld: CEO of Lehman Bros.
16. Congress collectively
17. Barney Frank (D-MA): reasons too numerous to mention, but start with "I want to roll the dice…"
18. Bank Stress Tests: a total sham
19. Allen Stanford
20. Steven Rattner: car czar
21. Bruce Malkenhorst: receiving a 500k pension from Vernon, CA
22. Barack Obama: just another politician (more…)
Posted by Larry Doyle on July 12th, 2009 7:36 AM |
I always enjoy reading the thoughts and opinions of John Mauldin, an economic All-Star here at Sense on Cents. Mauldin himself provides insightful perspectives, but he has a number of relationships who weigh in with probing analysis from around the globe.
Mauldin's recent 'Outside the Box' article, "A Tale of Two Depressions," provides a wealth of information and analysis on the global economy. I personally found this piece beneficial in juxtaposition to yesterday's Recommended Weekend Reading, "Aftermath of Financial Crises" by Carmen Reinhart and Kenneth Rogoff.
I feel strongly that we need to focus on the current not the waves, the forest not the trees. On that note, I hope you find this commentary and all other work here at Sense on Cents to be helpful as you navigate the economic landscape!
Please join me this evening at 8PM to address these topics and others on my Sunday night radio show, NoQuarter Radio's Sense on Cents with Larry Doyle.
LD
Posted by Larry Doyle on July 11th, 2009 1:28 PM |
I found these two pieces of writing to be insightful and hope you find them to be enlightening, as well.
The Crisis is Morphing Again
by Mohamed El-Erian
Pimco; July 2009
Are we entering a new stage in our economic crisis? A stage in which government officials are ill equipped to handle upcoming challenges? El-Erian maintains:
The bottom line is a simple yet powerful one. The global crisis is morphing again. Having already contaminated (in a sequential and cumulative manner) housing, finance and the consumer, it is now threatening the potency and credibility of the economic policy making apparatus. As far as I can see, there are no first best policy responses that are readily available and easy to implement. Instead, the economy will continue to struggle, navigating both the adverse implications of last year's financial crisis and the unintended consequences of the experimental policy responses. Given the inevitable socio-political dimensions, this story will play out well beyond the realm of the economy, policymaking and markets.
Ouch….not exactly very calming.
The second treatise I recommend is one I addressed last December, but it is so powerful and so encompassing that I am compelled to resubmit.
The Aftermath of Financial Crises
by Carmen Reinhart of the University of Maryland and
Kenneth Rogoff of Harvard University
December 19, 2008
This 13-page historical economic review of past recessions is widely referenced. Please save it and use it for your own reference purposes as you navigate your own economic landscape.
Reinhart and Rogoff provide insightful analysis supported by compelling charts of housing, employment, GDP, equities, and overall debt levels. What did they learn and share? I won't steal their thunder, but I'll give you a hint . . . we may be here a while.
Do yourself a favor and review their work so you can have a broader perspective from that offered by our government officials, market analysts, and media mavens. Do your friends a favor and share it with them as well.
Enjoy!!
LD
Posted by Larry Doyle on May 27th, 2009 3:25 PM |
Are we there yet? What parent does not hear those words ringing in their ears? Well, in regard to our economic trail, let's revisit an insightful piece of economic analysis put forth by Professor Kenneth Rogoff of Harvard and Professor Carmen Reinhart of the University of Maryland.    
I initially reviewed Rogoff's and Reinhart's treatise in my January piece, "Time, Why You Punish Me?"  Let's revisit and review if we're there yet, and if not just how much further we may have to drive. I wrote at the time:  
In the midst of ongoing reading and research, I was fortunate to come across a presentation prepared by Professor Kenneth Rogoff of Harvard University and Carmen Reinhart of the University of Maryland, entitled "Aftermath of Economic Crises"

This work reviews a total of 18 banking crises which led to economic recessions since WW II. They put particular emphasis on 5 of these crises: Spain in 1977, Norway 1987, Finland 1991, Sweden 1991, Japan 1992. Each of the crises they studied share three characteristics:

1. Asset Market Collapse
Housing price declines averaged 35% over a 6 year timeframe. Equity price collapses averaged 55% over three and a half years.
Our housing markets are widely divergent with the major metropolitan cities within CA, AZ, NV, FL, and MI down anywhere from 25-35% over the last 12 months and down approximately 10-15% the year before that. Other markets have held up much better and are down approximately 10-15% in the last year. The national average declined 19% in the last year.   
Our equity markets are currently 40% off the highs having declined slightly north of 50% at the March lows. (more…)
Posted by Larry Doyle on April 11th, 2009 7:29 AM |
As many people travel this weekend to be with friends and family, I would like to take an opportunity to navigate the highways and byways of links and material connected to Sense on Cents.
I hope this post will open more eyes and ears to wider avenues of information as we collectively try to make sense of the economy, markets, and world of global finance.
If I could beg your indulgence, if any of these links do not interest you but you feel they may help others, please pass them along. I thank you in advance.
With no further adieu, let's travel around Sense on Cents . . .
Career Planning: I have always taken pleasure in providing career guidance. I provide a wealth of  Must Read articles from a variety of sources along with a Workshop for developing a game plan.
Market Data:  this page connects to real time market data from the Wall Street Journal. Every sector of the market is a mere point and click away. Stocks, bonds, currencies, commodities, economic data, international markets, historical graphs, and more…
Newsworthy: some stories have made headlines, while others are off the beaten path.  These stories come from your local papers and from posts around the world. I welcome sharing them with you.
No Quarter Radio: "Sense on Cents with Larry Doyle"  is my weekly Sunday evening radio program. I share insights and perspectives on the markets and economy while also hosting outstanding professionals from all corners of finance as my guests. All shows are archived and available as podcasts on iTunes. I also provide an audio player right here on Sense on Cents immediately after the completion of each show so that you can listen to a playback of the show right from this site.
The Reading Room is filled with a variety of books (pleasure, finance, inspirational, educational) that I have enjoyed and found impactful.
For those working their way up the learning curve (aren't we all?), I have
Primers on the following topics:
Investing: anything you could ever possibly want defined or simplified.
Mortgage Market and Mortgage Finance
Financial Aid
Insurance
Debt Management
I also closely track a number of professional money managers, economists, and analysts. This collection of pro's pros are my Economic All-Stars and include:
Laszlo Birinyi: outstanding equity manager and Wall Street veteran
Nouriel Roubini: highly acclaimed NYU economist
Jeff Gundlach: the highly acclaimed Chief Investment Officer of Trust Company of the West
Bob Rodriguez: along with his First Pacific Advisors colleague Tom Atteberry, named Morningstar's 2008 Fixed Income Managers of the Year
Bill Gross: the highly acclaimed bond manager at Pacific Investment  Management Company
Greg Mankiw: widely respected Harvard Professor of Economics
John Mauldin: a true favorite of mine, this market analyst is amazingly well connected
Sheila Bair: the chair of the FDIC and, in my opinion, the preeminent regulator in the U.S. government today.
Carmen Reinhart: Professor of Economics at the University of Maryland
Thought Leaders: 22 of the finest economic minds in the world today  connected to Project Syndicate, an international association of 415 newspapers in 150 countries !!
If you are reading this post, I hope this trip has opened new avenues of interest for you. As the moderator, I actively engage readers, so please do not hesitate to ask questions and leave comments, or – as some may say –  sign the Guest Book!! Please share the site with friends, family, and colleagues.
Ultimately, I hope you enjoy coming to Sense on Cents as much as I do!
Have a blessed holiday ~
LD
Posted by Larry Doyle on January 8th, 2009 2:22 PM |
I have tried to highlight that markets correct by price and time. While the National Bureau of Economic Research (NBER) has pinpointed that our current recession started in December 2007, the downturn clearly accelerated after the failure of Lehman Bros. in mid-September. You do not need me to remind you that our equity markets were down 35-40% last year.
Against that backdrop, the question on everybody's mind is how quickly can the incoming Obama administration turn the economy around. A question I receive from friends and former colleagues is "how long" will this last. Wall Street insiders are in the business of selling products so throughout 2008, and from what I see so far in 2009, they are hedging on what I believe will be an extended downturn.
I am an optimist by nature and not one to promote a doom and gloom scenario, but let's look at the cards that are already on the table and review past recessions that were financially driven rather than manufacturing driven. Let's also look at forecasted earnings and what they portend for our equity markets.