Posts Tagged 'central bankers'
Posted by Larry Doyle on February 15th, 2012 10:17 AM |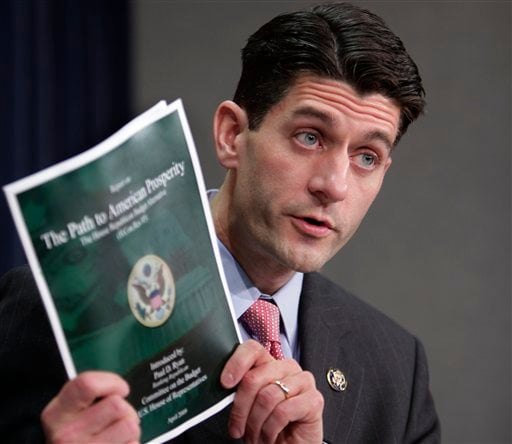 Markets manipulated by the presence of massive infusions of liquidity from central bankers may give the appearance of calm, smooth sailing but under the surface an explosion of epic proportions continues to build.
What is fueling that volcanic eruption?
Chronic deficit spending.
With our fiscal deficit having grown by trillions of dollars over the last few years, make no mistake the withdrawal pains and devastation from this out of control spending WILL be extraordinary. Not might be. WILL be. Borrowing from future generations may be a political art form in Washington but it is truly nothing more than a failure of governance.  (more…)
Posted by Larry Doyle on October 21st, 2009 9:04 AM |
Brazil is increasingly concerned by the flow of capital pouring into its economy. Why? Isn't that a good thing? Well, when the money is 'fast money' (meaning largely speculative) and it drives a nation's currency dramatically higher, it can have an extremely negative and potentially destabilizing impact on a nation's trade flows, primarily its exports. Let's navigate.
There is no doubt the global markets are being driven largely by the cheap funding that is emanating from the United States. The oft-repeated statement by Fed chair Ben Bernanke that he will leave the Fed Funds rate unchanged at 0-.25% for an extended period has provided real comfort to speculators, traders, and investors around the world. What are these market participants doing? Selling the U.S. greenback to purchase a variety of global risk based assets. While investors may like positive returns generated to date on their investments, rest assured foreign central bankers are significantly less enthused with the strengthening of their own currencies relative to the greenback. Why?
As I highlighted in my weekly recap, October 10, 2009: Month to date Market Review:
While I think Washington is not disappointed in a relatively weak dollar, although they should be ("Dollar Devaluation Is a Dangerous Game"), other countries are not overly keen about further dollar weakness. Why? A weak dollar puts those countries in a marginally less competitive position in international trade. ECB President Jean-Claude Trichet voiced his concerns on this topic. Rest assured, the Asian nations feel the same way although they are careful in their comments.
Let's navigate south and visit Brazil. The Brazilian currency, the real (pronounced "ray-al"), has appreciated by approximately 36% against the greenback this year alone. The real has appreciated over 50% against the greenback from its lowest valuation a few years ago. While that appreciation is a positive for Brazilian consumers, it is a major headwind for Brazilian exporters. (more…)