Posts Tagged 'the more things change the more they stay the same'
Posted by Larry Doyle on September 7th, 2011 11:05 AM |
Having traversed a wide part of the country over the last three weeks, I would have hoped that my first post back here at Sense on Cents would encompass a sense of vim and vigor that may electrify those reading this.
Sorry to disappoint but the simple fact is the recent developments along our economic and market landscape do not strike me as energizing or as anything new.
The daily swings in the markets may be unnerving but they strike me as merely a reflection of the fact that the "walking pneumonia" which defines our domestic economy—and many parts of the global economy as well—is settling ever deeper into our lungs.  (more…)
Posted by Larry Doyle on June 28th, 2011 9:52 AM |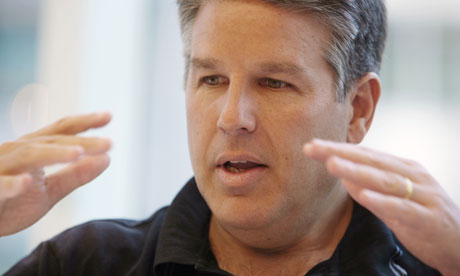 While America clearly needs real change in terms of how our financial and political systems operate and interact, regrettably we continue to suffer from the fact that, "the more things change, the more they truly stay the same."
We hear plenty from Tim Geithner, Mary Schapiro, and Jamie Dimon. We really need to hear more from Sheila Bair (highlighted this morning at Sense on Cents), Gary Aguirre, and Bill Cohan.
While regular readers of Sense on Cents may be familiar with Bair and Aguirre, Cohan has received less attention here. I will look to change that. (more…)