Posts Tagged 'Shadow Government Statistics'
Posted by Larry Doyle on February 2nd, 2012 11:57 AM |
I find myself in a daily battle not to write cynically about our economy and the political dynamic within our nation.
Just this morning I find myself wanting to rail on the Obama administration's latest efforts to support housing when past efforts have been such enormous disasters.
How enormous? I cannot help myself……. (more…)
Posted by Larry Doyle on November 13th, 2010 7:01 AM |
Who would not admit that the ability to review plays in athletic contests has made for an overall better product? While continually questioning calls and plays would obviously detract from the pleasure of the game, I think most – if not all – fans truly appreciate the benefit of reviewing critically important plays so the outcome and integrity of the game are not compromised.
Can you imagine if we had the same ability to review the release of economic statistics?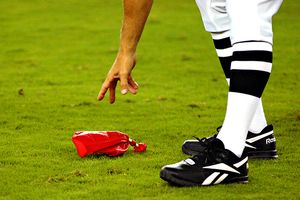 Picture this. A key economic statistic is set to be released at 8:30am. Traders and investors the world over are hanging on the edge of their seats in anticipation. The number is released and commentators immediately hype the 'headline'. But then, as those very commentators take their cameras to the floors of respective exchanges and trading floors, all of a sudden we witness a number of red flags thrown on the 'field' – that is, the trading floor – calling for a further review. In the hope of getting the call right, would our nation and our economy be better off if we allowed just such a process to occur? Why do I ask? (more…)
Posted by Larry Doyle on August 23rd, 2010 7:56 AM |
Do you increasingly feel that you are not receiving the full story in terms of our overall economy? Do you feel as if the 'political class' in Washington is speaking a different language than the 'working class' in the rest of the country? Do you scratch your head as to why economic releases are often immediately panned and quickly thereafter revised? (Case in point, the initial release of 2nd quarter GDP on July 30th was quickly thereafter projected to be halved.) For all of the above reasons, more and more Americans are relying on independent economic research and analysis. Two of my favorites in this camp (aside from Sense on Cents, of course!!) are John Williams of Shadow Government Statistics and Rick Davis of Consumer Metrics Institute.
I recently highlighted Williams' work in writing, What Is the Real Rate of Unemployment in the United States? In that commentary, I referenced Williams as he had stated:
That began a lengthy process of exploring the history and nature of economic reporting and in interviewing key people involved in the process from the early days of government reporting through the present.

For a number of years I conducted surveys among business economists as to the quality of government statistics (the vast majority thought it was pretty bad), and my results led to front page stories in the New York Times and Investors Business Daily, considerable coverage in the broadcast media and a joint meeting with representatives of all the government's statistical agencies. Despite minor changes to the system, government reporting has deteriorated sharply in the last decade or so. (LD's emphasis) (more…)
Posted by Larry Doyle on August 13th, 2010 8:06 AM |
Just what is the true rate of unemployment in our country? Our headline U-3 rate is currently 9.5%. Our U-6 rate, more broadly defined, is 16.5%.
Many people are aware of the differences between U-3 and U-6; however, renowned economist John Williams takes our analysis to an entirely new level. Williams is far ahead of the curve in his work.
William is likely not a regular on the Washington cocktail circuit. Why's that? He goes far deeper in his work and exposes inconsistencies, if not worse, in government statistics. Let's learn more about Williams and his work at Shadow Government Statistics:>>>> (more…)