Archive for the 'insider trading' Category
Posted by Larry Doyle on March 5th, 2014 4:07 AM |
The abbreviated definition of insider trading is "the buying or selling of a security by someone who has access to material, nonpublic information about the security."
Who could possibly be more "inside" than an individual who is in the position to take action against a company, that is employees of the Securities and Exchange Commission?
In another edition of "You Can Not Make This Stuff Up," a recent paper highlights how employees at the SEC are superb in terms of their stock trading and specifically their stock selling skills. Let's navigate. (more…)
Posted by Larry Doyle on November 6th, 2013 6:17 PM |
The saga of Stevie-boy Cohen of SAC Capital and the billion dollar plus fine his firm has just been tagged with is the stuff that sells books, papers, movies, and more.
Yet Cohen himself is largely a recluse. The folks at Frontline just released the following brief videos of Stevie-boy undergoing serious questioning regarding insider trading allegations and more at his firm.
This is truly riveting.
In a never-before-published video, hedge fund titan Steven A. Cohen, whose firm this week agreed to plead guilty to securities fraud, describes federal securities laws as "vague," and asks for an explanation of the basic Securities and Exchange Commission rule that prohibits insider trading. (more…)
Posted by Larry Doyle on September 24th, 2013 9:12 AM |
News breaks in the past 24 hours that one of Wall Street's largest traders, "Stevie-boy" Cohen of SAC Capital, is now looking to cut a deal with the Feds. Is the heat in Stevie's kitchen getting a little too hot?
As Bloomberg Businessweek reminds us:
After a multiyear investigation conducted by the U.S. Attorney's Office, the FBI, and the Securities and Exchange Commission, a grand jury indicted SAC Capital on July 25, accusing the firm of fostering a culture where employees engaged in rampant securities fraud.
Now Stevie wants to play Let's Make a Deal.  (more…)
Posted by Larry Doyle on September 11th, 2013 9:57 AM |
Are people aware that Congress had meaningfully changed the legislation outlawing insider trading atop Capitol Hill? This bait and switch occurred a few months back but received very little fanfare at the time.
It deserves not only attention but real exposure. With no transparency there will never be a meaningful return of trust but that virtue is in short supply in the crony style of capitalism played in our nation's capital. But I guess we are told to very simply "move along, nothing to see here."  I thank the regular reader who shared the following:  (more…)
Posted by Larry Doyle on August 10th, 2013 6:02 AM |
What are you doing this weekend?
I hope the weekend allows you to spend quality time with family and friends. While I figure out some plans for today, tomorrow I will definitely set aside an hour to listen to the following:
Nationally Syndicated Business Talk with Jim Campbell.
Sunday August 11th @ 10-11am & 10-11pm EST

Powerhouse Lineup on Insider Trading
Gretchen Morgenson – Assistant Business & Finance Editor, New York Times
Charles Gasparino – Senior Correspondent, Fox Business Network
William D. Cohan – Author, Fall of Bear Stearns and Goldman Sachs
Anita Raghavan – Author, "The Fall of the Galleon Hedge Fund"

Topic: Steven A. Cohen and the Criminal Indictment of SAC Capital (more…)
Posted by Larry Doyle on March 18th, 2013 11:52 AM |
News released late Friday afternoon that the SEC has agreed to a settlement of $616 million with entities connected to SAC Capital is viewed as another indication that our financial police are playing hardball, right?
I mean $616 million is a lot of money, correct? Yes and no. Money is relative and playing hardball is in the eye of the beholder.
Did SAC and its founder Steven A. Cohen, aka "Stevie Boy" Cohen, just enter the realm of Goldman Sachs, JP Morgan, and the other heavyweights on Wall Street who have been defined as "too big to fail, to regulate, and to prosecute?"  (more…)
Posted by Larry Doyle on April 5th, 2012 7:53 AM |
America only had to wait for a 60 Minutes expose and more than half a decade to witness our elected representatives pass a meaningful piece of legislation addressing insider trading on Capitol Hill. If those two basic facts do not speak volumes as to the quality of character of those governing our nation, then let's navigate further.
President Obama's signing of the STOCK Act outlawing insider trading in Washington is heralded as a major achievement. If that is the case, then we are holding the bar exceptionally low.
I will grant that our nation is better off having the STOCK Act than not, but let's hold the applause. As a further reminder that there are two sets of standards in our nation, let's review how 'justice' is defined within the realm of insider trading.  (more…)
Posted by Larry Doyle on March 27th, 2012 8:07 AM |
Has trading on inside information now come to an end in Washington?
Congress will pat itself on the back and trumpet the passage of the STOCK Act as an indication that Washington has heard the hue and cry of the people to stop insider trading by the sycophants—that is, our elected representatives and their staffs— in and around Capitol Hill. The vote of 96-3 in the Senate was a strong indication as to how important it was to pass this legislation.
Now that the legislation has passed, should we assume that Congress is no longer in the business of personally profiting from trading on inside information? Not so fast.  (more…)
Posted by Larry Doyle on February 29th, 2012 6:27 AM |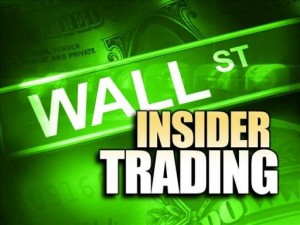 Michael Douglas? Have we gone totally soft?
Does America need to call on Michael Douglas, as the FBI recently did, to promote that "greed really is not good"?
Call me unimpressed.
Who would Sense on Cents like to see as the 2012 face to counteract insider trading activity on Wall Street? Not Michael Douglas, but more on this later.
There are many others to whom America might care to listen to understand basic virtues and values. That said, while many in America may be somewhat amused to see Douglas' face on the Wall Street Journal's front page, let's get a little more serious on this topic of insider trading.  (more…)