Betrayed by Their Government
Posted by Larry Doyle on January 3, 2011 6:39 AM |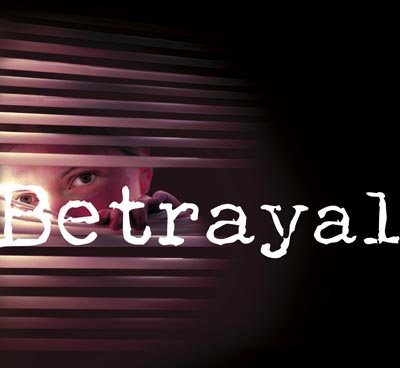 What is the single greatest issue facing our nation today?
Is there any doubt that the last two plus years have been some of the most challenging in our nation's history? Who is to say where we may be currently without the massive federal support of our markets and our economy? That said, what will be the long term costs of that aforementioned support? At the state level, many years–if not decades–of financial malfeasance have left future generations with bills of almost incomprehensible size.
While the size of the fiscal deficits at both the federal and state levels are astronomical, in my opinion, they are not the greatest problem facing our nation at this point. What is the greatest problem we face?
I believe our nation's greatest issue is a lack of trust. I witness this lack of trust within so many of our institutions, including regulatory bodies, government agencies and officials, banks and other financial intermediaries, and more. Without trust, our nation will continue to severely underperform. Americans have been violated by so many of these institutions. Why should we trust? Why?
As much as I have railed on incoming New York Governor Andrew Cuomo for his inability to hold Oppenheimer's feet to the fire in addressing its auction rate securities obligations, I will give Cuomo credit for addressing the question of trust in his inaugural address the other day. Cuomo offered,
Young people all across upstate New York who are leaving because they believe there is no economic future left. The taxpayers on Long Island who are imprisoned in their homes because they can't afford to pay the property taxes anymore, but the value of the home has dropped so low that they can't afford to sell the house because they can't pay off the mortgage. The laid-off construction worker Brooklyn who can't find a job and is fretting about what he's going to do to feed his family when the unemployment insurance runs out.

This, my friends, cannot be underestimated. And to make it actually worse, people then feel betrayed by their government. That they had problems, they had needs, they looked to the government, and they assume the government was going to be there to help them because that's what government was supposed to be all about. And they look to the government and instead they find a government that is part of the problem rather than being part of the solution.

People all across the state, when you mention state government, literally shaking their heads. Worse than "no confidence;" what they're saying is, "no trust." The words "government in Albany" have become a national punch line. And the joke is on us. Too often government responds to the whispers of the lobbyists before the cries of the people. Our people feel abandoned by government, betrayed and isolated, and they are right.

New York faces a deficit, a deficit that we talk about all day long: the budget deficit, the budget deficit. But it's actually worse. The state faces a budget deficit and a competence deficit and an integrity deficit and a trust deficit. And those are the obstacles we really face.

Number two is going to be cleaning up Albany and restoring trust because Bob is right, you have nothing without trust. Any relationship is only as good as the level of trust and we have lost the trust. And we are not going to get it back until we clean up Albany and there's real transparency and real disclosure and real accountability and real ethics and real ethics enforcement. That's what the people have voted for; that's what the people deserve.
I will give Cuomo credit for laying it on the line. That said, whether in New York or in any other state, "talk now is very is cheap."
What will Cuomo do about it? How about an end to the political patronage and the fiscal malfeasance? Even better, how about an end to the 'code of silence' which set the groundwork for the betrayal in the first place.
Mr. Governor, call the people and the institutions out who do not and have not served the public's interest and who have betrayed the public's trust. Without action, Cuomo's address is nothing more than another political address by just another politician gaining coverage in the daily rags.
Larry Doyle
Please subscribe to all my work via e-mail, an RSS feed, on Twitter or Facebook.
I have no affiliation or business interest with any entity referenced in this commentary. The opinions expressed are my own and not those of Greenwich Investment Management. As President of Greenwich Investment Management, an SEC regulated privately held registered investment adviser, I am merely a proponent of real transparency within our markets so that investor confidence and investor protection can be achieved.