Posts Tagged 'public teachers unions'
Posted by Larry Doyle on September 14th, 2012 12:43 PM |
When politicians out there want to talk about "fairness in the tax code", you may care to forward them the bar graph highlighted below.
With credit to the folks at Business Insider,
Here are the income taxes paid by the respective income percentiles. Note how little the bottom half pay (blue). Note how much more as a percentage of the whole the top 5% are paying.  (more…)
Posted by Larry Doyle on December 31st, 2011 12:37 PM |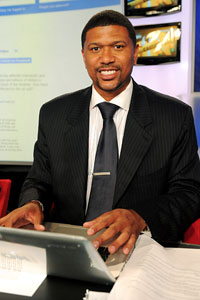 I am passionate about a number of things, including integrity, accountability, discipline, fairness, and opportunity.
I am not bashful in calling out those people whom I believe willingly and wantonly flout these virtues.
I also welcome heaping praise on those who not only embrace these virtues but then also go about doing something to promote them.
I typically immediately place these real American heroes into the Sense on Cents Hall of Fame. On that note and on this the final day of 2011, I welcome inducting Mr. Jalen Rose into our hallowed hall of heroes.  (more…)